by TYLER DURDEN
Ever since Friday's release of more than 40,000 hours of Jan. 6 Capitol Police security video, dozens of clips debunking the Jan. 6 committee's 'violent insurrection' narrative have been floating around X.
Here's a January 6 video they've never shown the public.

A protester is uncuffed by Capitol police and then fist bumps another officer down a hallway away from everyone. pic.twitter.com/ft1yTOITLr

— Citizen Free Press (@CitizenFreePres) November 17, 2023
Jan 6 defendants have long argued that the initial entrants were peaceably escorted into the building by Capitol Police, and therefore had no reasonable expectation that their conduct was unlawful

This video, suppressed for almost 3 years, confirms itpic.twitter.com/F24MAf0mXS

— Michael Tracey (@mtracey) November 18, 2023
🚨Newly released footage of Matthew Perna (seen in red sweatshirt) shows Matthew walking calmly in the Capitol shooting video.

Matthew pled guilty to initial charges, believing he may face 6-12 months in prison.

Only after pleading guilty did the DOJ inform Matthew that they… pic.twitter.com/1vu0vrLCFe

— Brandon Straka (@BrandonStraka) November 18, 2023
Nothing to see here

— Benny Johnson (@bennyjohnson) November 18, 2023
Mike Lee raises questions
In response to the exculpatory footage that the Jan. 6 committee never showed the American public, Senator Mike Lee (R-UT) has raised significant questions about the handling of security footage.
Why didn't Liz Cheney and Adam Kizinger ever refer to any of these tapes?

Maybe they never looked for them.

Maybe they never even questioned their own narrative.

Maybe they were just too busy selectively leaking the text messages of Republicans they wanted to defeat. https://t.co/Nqt1RuMWTd

— Mike Lee (@BasedMikeLee) November 18, 2023
Lee's statements directly challenge the integrity of the now-disbanded committee, particularly addressing the roles of its former Republican members, Liz Cheney and Adam Kinzinger. He also accuses the committee – particularly those two, of selectively sharing information.
After Cheney attempted to hit back with her 'best hits' Jan. 6 footage, Lee replied: "Liz, we've seen footage like that a million times. You made sure we saw that—and nothing else."
Liz, we've seen footage like that a million times.

You made sure we saw that—and nothing else.

It's the other stuff—what you deliberately hid from us—that we find so upsetting.

Nice try.

P.S. How many of these guys are feds? (As if you'd ever tell us). https://t.co/FryO0VdLdP

— Mike Lee (@BasedMikeLee) November 18, 2023
@SpeakerJohnson releases Jan 6 footage that shows NO insurrection and Dick's daughter is big mad.

Liz releases Fedsurrection Capitol footage —a backfire, as it shows how the committee Cherry-picked events to showcase the 'evil' orange man bad narrative.

Cheney hopes you forget… https://t.co/b1ErhJFWNY

— Tosca Austen (@ToscaAusten) November 18, 2023
Lee also called for an investigation into the committee itself, labeling it a "sham" and questioning the use of taxpayer dollars in its operations. He insinuates that crucial information about the committee's work could have been "deliberately lost or destroyed," casting doubts on the committee's transparency and objectivity.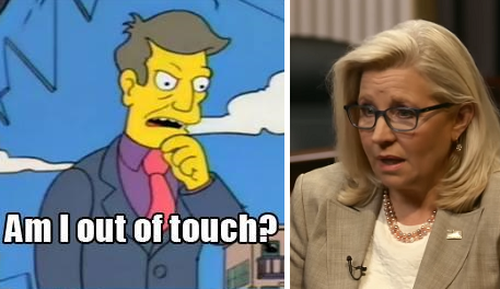 The argument continued throughout the day, with Lee linking to a NY Post article with the headline "FBI lost count of how many paid informants were at Capitol on Jan. 6, and later performed audit to figure out exact number."
Shouldn't the J6 committee have been demanding answers to this question?https://t.co/g6g2mm7zLV https://t.co/IQC10Saf1z

— Mike Lee (@BasedMikeLee) November 19, 2023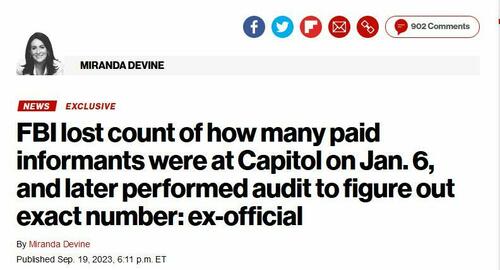 Kinzinger swings and misses all day
In response to the backlash, Kinzinger made a stupid joke comparing Jan. 6 protesters to US army helicopters providing fire for South Vietnamese ground troops attacking the Vietcong in 1965.
Helicopter party! pic.twitter.com/RgQ7RbfTZt

— Adam Kinzinger (Slava Ukraini) 🇺🇸🇺🇦🇮🇱 (@AdamKinzinger) November 18, 2023
He also retweeted about a dozen similarly stupid jokes (check out his timeline).
The House Select Committee on the January 6 Attack was disbanded in January 2023, after releasing its final report in December 2022. The committee, comprising seven Democrats and two Republicans, faced criticism for its composition and the perceived partisanship in its approach.