It was the late 80's or early 90's, I don't remember exactly; I was at the top of my field with enough strength and testosterone to take on the world. I was working in Europe and all over North America, my hubris had not caught up with me and I thought I would live forever. It would take twenty years before I would realize my own mortality; but at this time, there was no one in the world who could stand against me, no one.
I could buy two ranches in one year, I drove the most expensive automobiles and had an office with several women to keep me pointed in the right direction; in other words, I was a fool and played the role well.
It was mid-winter, I was on the road North of Merritt and headed east to Calgary. I was fueling an S series Mercedes at a truck stop. A young cowboy walked up and asked if he could ride with me to Calgary.
His hair was a little too long and his clothes were nearly worn out; it wasn't a fashion statement, it was obvious he was from a remote ranch in the interior of British Columbia. He wore moose hide moccasins with rubber over shoes; his belt and rodeo buckle were older than he was.
In a matter of seconds, I took a measure of the boy using the same skill I use to size up a horse, a skill that has kept me alive with thousands of horses.
"Do you smoke or drink?" I asked.
"I don't smoke, but if you want to have a drink, I'll drink with you", he answered with a smile.
I grinned and thought to myself, he was the real McCoy, a spitting image of myself almost twenty years earlier. "Throw your tack in the trunk, we leave in a few minutes", I told him.
He pulled a blanket roll and a pack from an early 50's model pick up. After he stowed his gear, we hit the road for Calgary.
It was only an hour or so to Kamloops and like all cowboys who have spent long hours in solitude, we began to talk.
He was headed to Calgary to get a wife. He and his dad ranched near Alexis Creek and since a ranch generally runs smoother with a good woman, his dad figured it was time for his son to take a wife. (A guy could only theorize on why his dad didn't consider taking on another wife.) That way, the two bachelors could concentrate more on ranching and less on domestic chores.
It was logic at the most basic level. His dad gave him three hundred dollars and told him to find a wife and be home in two weeks for the calving season. He had heard of the Ranchman's Bar on the Southside of Calgary and figured it was the best place for his son to find a woman who wanted to be a rancher's wife.
He asked what I thought of his plans and his odds for success.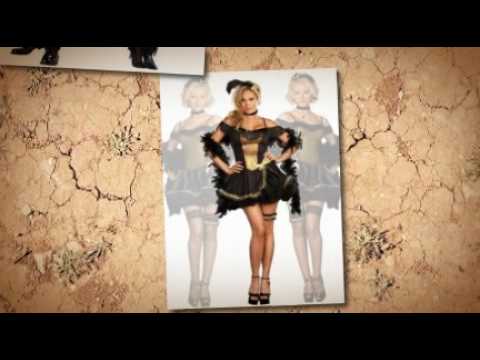 I told him the plan had merit, but there were some sketchy areas. For instance, people often romanticize of life in the wilderness, but living the dream was an entirely different matter. The women at the Ranchman's might dream of ranch life and of horses and cattle, but they were city girls used to comforts and a social life. Real ranch life might not seem so attractive during winter freeze-up or during the spring rains and floods.
My young cowboy was looking a little depressed, so I told him if he planned to keep a city girl on a ranch, it was best to keep her barefoot and pregnant. Pregnant women can't run off too far or fast, and if they are barefoot it is easier to track them, especially in the snow.
He laughed and told me in no uncertain terms, he thought he could hold up his part of the bargain in keeping a gal pregnant.
I asked if he had much experience with women: he told me he really wasn't all that knowledgeable about women, but he had the desire and he was strong and nimble.
I told him, he had an excellent starting position; but I had been all over the world and I knew a few things about women, things that might help him. This got his attention and he became intrigued.
I started in on the things that women appreciate, "Women appreciate men with new socks," I told him.
"New socks?" he asked, with a look of disbelief.
I told him to look in my duffel bag and get the package of new socks. "Take out a pair and put them on, throw those old socks out the window," I said with a grin.
Once that little chore was completed, it was as if a spring breeze had blown through the truck. I told him to keep the rest of the socks and be sure to wear clean socks when he was sparking prospective wives.
He was a good sport about the situation, so when we pulled into Kamloops, I took him to a western store and bought him a new pair of Wrangler jeans and a couple of western shirts. He was really happy with the new clothes and offered to buy me lunch.
We had a couple of beers with lunch. Now those of you have never had a beer in Canada, let me tell you, they are considerably more potent than American beer. My young cowboy was feeling pretty good by this time and once we were back on the road, he began to play with the electronic seat adjustment. He asked me what every knob was for and was admiring the wood trim in the console and on the dash, when he noticed the Mercedes star on the hood.
"What's that out there?" he asked.
"Oh, that's my front sight", I answered.
"Front sight, what do you need a front sight for?" he asked.
"You know, hippies, nare do wells, and hitch hikers", he looked at me with a bit of skepticism and set the seat back like a barber chair and settled in for a nap.
A half hour later, I saw a hippie up ahead on the side of the road, sitting on his suitcase and strumming on a guitar. I pushed the throttle halfway to the floor and the 420 SEL Mercedes roared to life, the frontend rose up several inches and the acceleration pushed us back against our seats. My young cowboy woke up and became very interested in the proceedings. I ducked my head down and squinted through the star on the hood, lining up the hippie in my "front sight."
The cowboy looked at the hippie and back at me. He was becoming more anxious with each second. I was doing well over 90 and headed straight for the musical vagabond, who was considering the prospect of bolting into the trees. My cowboy's eyes were wide open now and he was looking at me in disbelief. The right wheels were on the shoulder and at about 60 feet away from the hippie, I swerved hard to the left to miss him, I heard a thump, thump and felt a cold blast of air. I turned to look at the cowboy to see what had happened as he slammed his door shut.
He looked at me with a big grin and said, "You're gonna have to get your sight adjusted, if'n I wouldn't have opened the door, we would have missed that last one."
Now, we really didn't hit anyone at 90 mph, but it wasn't from a lack of trying by my young friend.
This is one of the chapters from my book about a Canadian cowboy. It is one chapter of 38. The reason I put it up today was to illustrate the absurdity of Obama or any of his Socialist followers having anything remotely connected to these two ranchers. We all have our place in the world and our own jobs or businesses. The thought of Obama being a help to the two cowboys in this story is laughable.