"It's been a long, tough journey. But we have made some incredible strides together. Yes, we have. But the thing that we all ought to remember is that as much as good as we have done, precisely because the challenges were so daunting, precisely because we we were inheriting so many challenges, that we're not even halfway there yet. When I said 'change we can believe in' I didn't say 'change we can believe in tomorrow.' Not change we can believe in next week. We knew this was going to take time because we've got this big, messy, tough democracy," President Obama said at a campaign fundraiser in Chicago on Wednesday night.
Oh, but you did say that. In fact, you promised it within three years or bust.
2009: Obama's interview with Matt Lauer nine days into his Presidency.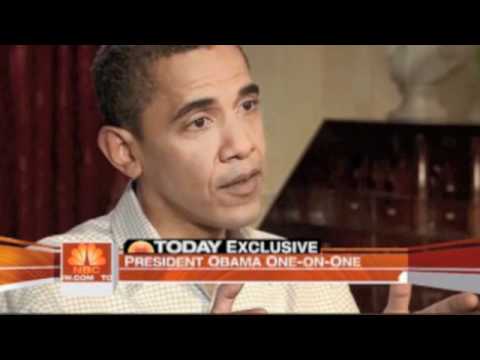 "I will be held accountable," the president said. "I've got four years and…. A year from now, I think people are going to see that we're starting to make some progress, but there's still going to be some pain out there…. If I don't have this done in three years, then there's going to be a one-term proposition. "
Barack Obama ought to be held accountable as he promised. We can't afford not to vote him out.
In the meanwhile, here's something for liberals to suck on…